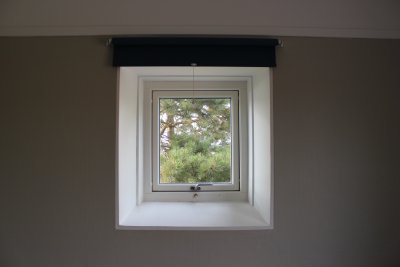 I moved in!
More or less successfully, I may have over packed a wee bit and have a fair few things to send back home for storage with my mother... Yet I still feel that I have missed things. This weekend I went back to Linköping for a doctor's appointment and to get some of the things I forgot which all turned into a lovely weekend. It was a bit stressful as I had a couple of errands to run and I didn't even get to them all. I did, however, get to spend some quality time with some friends and my family.
As I was on the train on my way back to Vadstena, I looked around myself and felt a myriad of things including claustrophobia, escapism and familiarity, all of these are generally connected in my life. However I suddenly felt a slightly scary feeling of contentment and calm around this familiarity. It spooked me a bit because I have spent so much time wanting to escape everything Swedish and familiar as I found it too small and quite limiting but as I sat there on the train, I felt that I am here. I am 100% here and I need to settle in the feeling of being present. I'm not just here for now, until I move on to the next thing or place. Of course I'll have a plan for the future but right now, I'm here. That's something I need to settle into. This is not just about the whole cliché thing of seizing the day and living in the moment, even if that also applies, but it's about coming to terms with the moment being all that I need and have. I am always stressing about the next step or the consequence of every little thing I do but in that moment, on that train, I felt present. I met the familiarity and the moment half way. I think this will be something I'll keep in mind to work with throughout this year.
Right now, I am settling into this place and I am loving it! It's beautiful and interesting and I look forward to (most) everything that this year has to bring. Very positive and optimistic at the moment!
Love always,
Elvira
---
Andra inlägg