Today is my last day living at home.
I've moved away once before and I really only lived "at home", with my family, for about two and a half months over this summer. Last time I moved, I moved to London. I had already visited my flat and gotten to see my new school when I did the move and yet I felt far more insecure and lost than I do now. London was huge and foreign to me, I had never even visited the UK before I went there to sign the contract for the flat in the beginning of August last year. It was a tumbling experience of both really amazing and fun happenings and some devastatingly tough ones, plus a hefty dose of homesickness. I don't regret any of it. However, this year I'm gonna be living in pretty much the exact opposite of London. Vadstena is a tiny little town in the south of Sweden, right next to the second biggest lake in the country and you have to take a bus to the train to get to any bigger cities. I'm looking forward to it. Tomorrow we're packing up my mum's car and for the first time in my life, apart from one week in Ireland, I'll be living in student halls and sharing a kitchen with a bunch of people I don't know. Trying new things, gaining new experiences. 
So for my last day home my sister was looking through a book of cupcake recipes and I asked her if she'd like to make some with me, which she did. However she and my brother ended up playing so well that I just baked on my own, which was quite nice actually.
I'm afraid I won't be posting the recipe here today, sorry about that.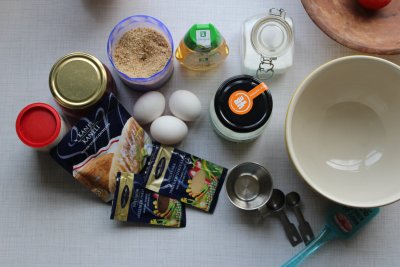 After examining what was in our cupboards I decided to give in to my Christmas cravings and make soft gingerbread cupcakes with orange buttercream frosting. The recipe I found for gluten free soft gingerbread was also sugar free which I always appreciate. Instead of sugar I used acacia honey, as a flour I used ground almonds and I used coconut oil in favour of using regular butter.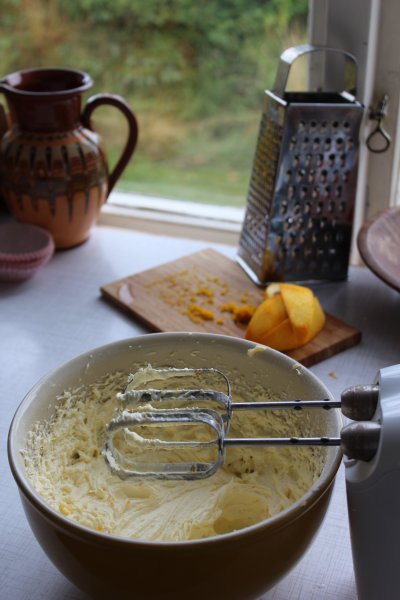 The frosting, on the other hand, had both butter and sugar and the amount of frosting I ended up having probably made up for the fact that the muffins were free from these things. Oh well.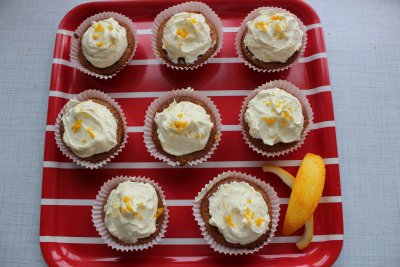 Either way, healthy or not, they ended up tasting great! And both my siblings were more than happy to help me eat them!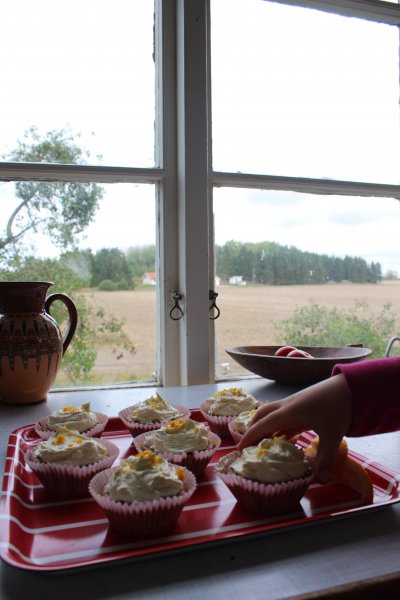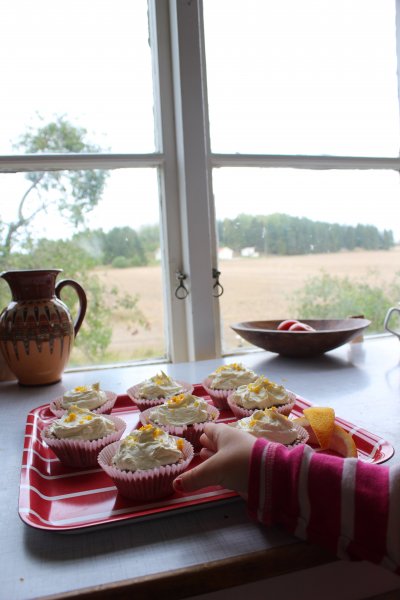 It was a lovely thing to do on my last day living at home, not that I won't go home on some weekends in the future but still. It is also the last day before I start eating a plant based diet, something I am also looking forward to.
Tomorrow starts all the adventures. Now starts the craziness that is me trying to figure out what to bring with me and how...
Love always
Elvira
---
Andra inlägg